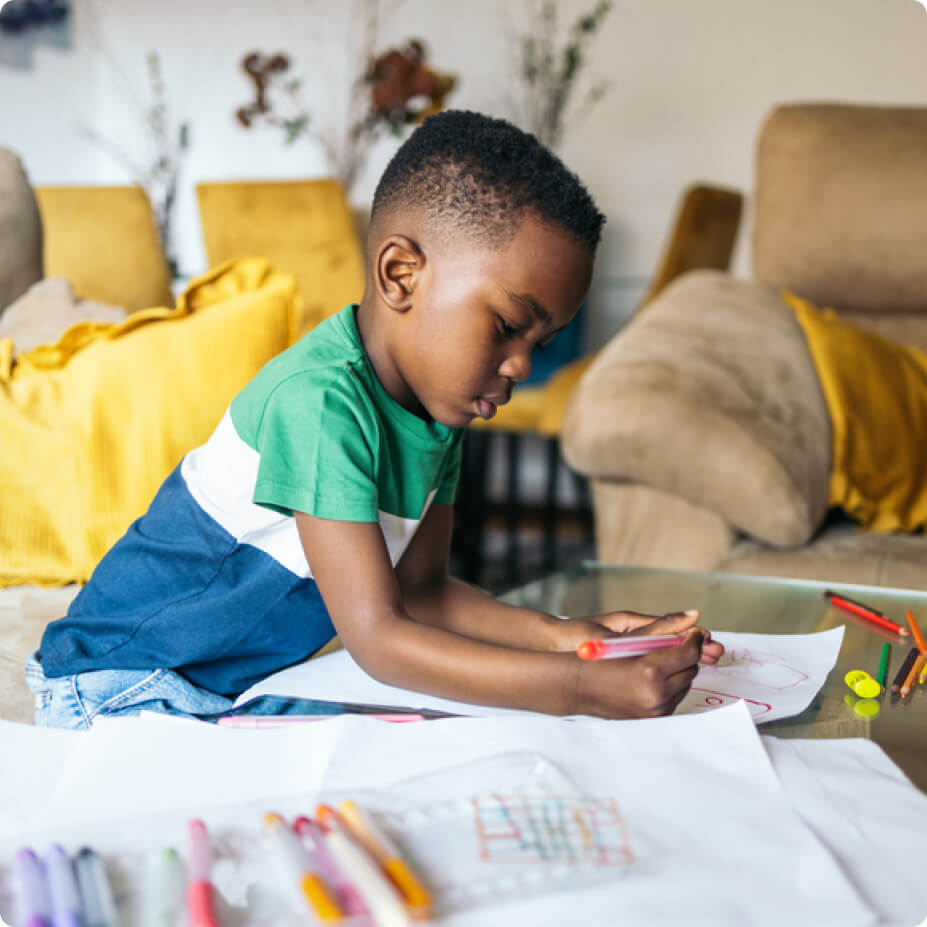 We know that storytelling is necessary for developing literacy skills. Storytelling is also a way to build connections between people, teach the value of listening, and to remind ourselves that everyone's story matters.
The Lost & Found project helps children connect with their own emotions and experiences which will allow them to better understand and engage with their communities.
We'll also be archiving these stories to help future generations understand what the COVID-19 pandemic was like for Canada's children and their families.
Meet astronaut and children's author, Chris Hadfield
Many of the in-person workshops across the country will feature Canadian children's authors and illustrators as special guests who will be helping children tell their stories in fun, creative ways.
Meet our CEO Ariel Siller
Storytelling is a key part of building literacy skills for children and their families. Kids who participate in storytelling are more likely to develop literacy confidence in school and beyond.
Our Supporters
Our programming is enabled by financial, in-kind and volunteer support. We sincerely thank all those who make the Lost & Found Project possible.
Advisory Committee
Elementary Literacy New Brunswick

The Reading Partnership
Special Thanks
Amulanga Khechieva

Julie Herczeg

Lianne George
Land Acknowledgment

The Canadian Children's Literacy Foundation's office is located on land that is covered by Treaty 13 with the Mississaugas of the Credit and that is the traditional territory of many nations, including the Mississaugas of the Credit, the Anishnabeg, the Chippewa, the Haudenosaunee, and the Wendat peoples. Our work takes place on the traditional territory and enduring home of First Nations, Inuit and Métis peoples across the country now known as Canada.

Core to our beliefs is that oral and written storytelling contribute to honouring, respecting, and protecting the languages and cultures of Indigenous Peoples, who have lived here for millennia. We are committed to learning about the traditions and current realities of the Indigenous Peoples of this land. We strive to listen to and learn from Indigenous ways of nurturing literacy in children and to support those traditions in communities where we are invited to work together.